Our craftsmanship
goes beyond your expectations
Creating a furniture design
Creating a furniture design begins with forming the aluminum or hardwood frame; this forms the basis of the design. Around this formed frame, the wicker is expertly hand-woven. Perhaps the most attractive aspect of woven wicker furniture is its natural look and feel. The production and creation of this look & feel is an extremely labor-intensive process performed by hand by experienced braiders. Braiding baskets and furniture is a skill that has been passed down for generations, as far back as ancient Egypt and beyond. Thus, no machine is involved in the production of all our wicker furniture. Each piece of furniture actually features a unique signature of the experienced craftsman/specialist.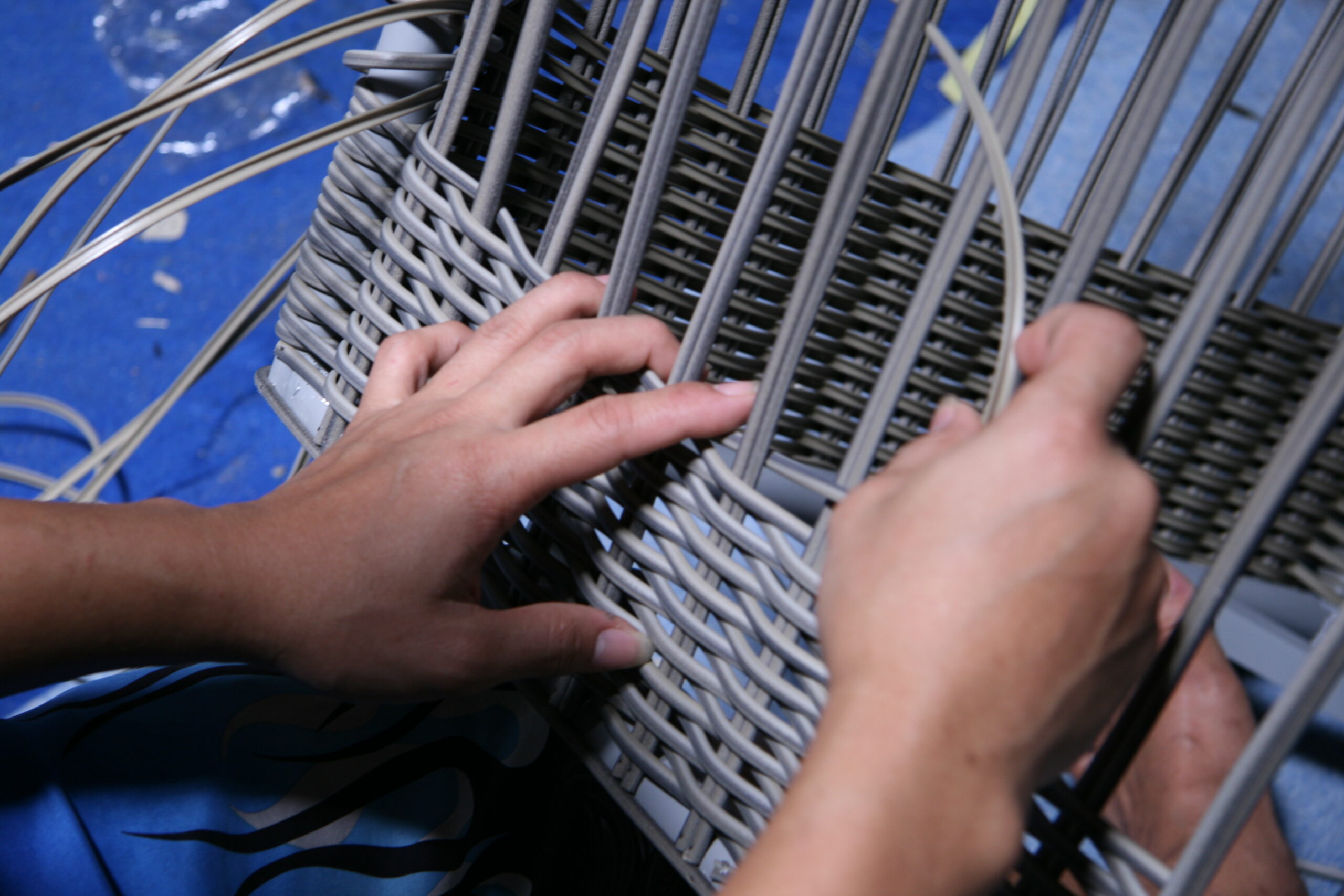 Furniture with its own character
The care we devote to the designs, we also devote to the manufacture of our products. Each piece of furniture is made by hand, from high-quality materials, by experienced craftsmen. Our people combine time-honored crafts such as woodworking, metalworking and braiding and knotting into beautiful masterpieces of primal quality. So you can rely on a piece of furniture with its own character, which you can enjoy for years to come.
Make an appointment with Mondial Living
"*" indicates required fields
You can also call or email.